715-643-2432

Welcome to our new homepage!

Find us on facebook... kistners korner. Like us, follow us, share with us, join us.

Kistner's Korner is a family owned and operated Bar & Grill since 1972. Located in the heart of Connorsville. (on the corner of County Road K, and 1260th Avenue) Just off State Hwy 64


We ARE the Hottest Place in Town!
We now accept Master card and Visa Cards!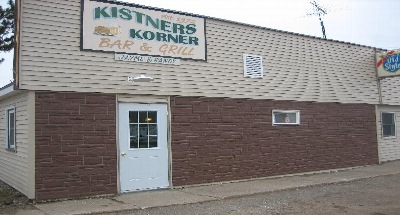 We are located Less than 25 miles from New Richmond, Less than 25 miles from Menomonie, 8 Miles from Boyceville, 6 miles from Reeve, Less than 20 miles from Clear Lake, Less then 50 miles from Bloomer. (Please remember that there is no gas station in Connorsville. If you are coming from Bloomer you can stop in Sand Creek for gas, then the next gas station is about 40 miles to the West on Hwy 64.. .don't run out of gas!)

715-643-2432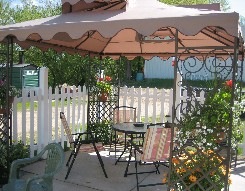 ALL ROADS LEAD TO CONNORSVILLE!!Located on the Dunn County Snowmobile Trail. Easy access on and off the trail. Snowmobilers WELCOME!Motorcycles WELCOME! Prime Trout Stream right in our back yard. Fishermen WELCOME!Prime Hunting Territory! Deer Hunters WELCOME!



WELCOME SNOWMOBILERS!!The Boyceville Area snowjammers and ATV Club. They keep the trails clean and smooth for your riding enjoyment. This club is dedicated , and they do it just for you! Enjoy the trails. The Dunn County trails are some of the best trails around!


NOW OFFERING FRESH BAKED GOODS! Cake Donuts, Muffins, Specialty Breads,

715-643-2432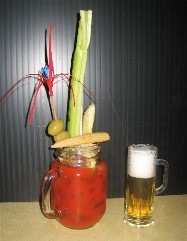 Kistner's Korner is known for

1. Homemade Coleslaw (Dee's recipe)

2. Homemade Soup (Mon-Thurs)

3. Jayme's Kick-Ass-Bloody-Mary (Daily)

4. The Maintenance Man (Randy- aka Bowow)

5. Lemon's Duck Race (July)

6.Broom Stick Pool Tournament (October)

7. 500 Card party's (winter months)

8. The Tourist Section!

9. Devoted Green Bay Packer Fans!!

10. Twenty-Five Cent Pool Table (everyday)

12. The Community Eye Glasses

13. Happy Hour Mon-Thurs 3-7

14. The "Essay Contest" (1994)

15. If you dont eat all your food, your in deep shit with the cook. (anybody who has sent food back to the kitchen
knows this first hand!)

16. Gentleman Training Class (Just ask Paul)

17. The Annual Divorce Party held for 13 years! Last party was in 2008.

18. Everybody ALWAYS has a great time! (daily)

19. Original Broasted Chicken (Wednesday and Friday nights)

20. Amusement machines

21. Jute Box plays 4 songs for a buck!!!

22. The friendliest bartenders on the face of the earth! (daily)

23. The greatest customers in the whole world!

24. The Knowledge Tree! (Ask Pete about it!)

25. Everything is Green Bay Packer!! (Stop in and see)

26. Great Dinner Buffets on special occasions

27. Ninetendo Wii game. Featuring bowling tournaments! FUN!

28. Ad sponser in the 2010 and 2011 Western Wisconsin Biker Guide.
Guides available at Kistner's Korner

29. Outdoor Patio for your enjoyment.

30. A menu chalked full of Specialty burgers

31. FUN bike runs



We are open 7 days a week

(except when we're closed!)Monday - Thursday, Open at 11:30Friday - Open at 3:00Saturday and Sunday - Open at 11:30

Not only do we specialize in Homemade food, but we also take pride in our "secret" homemade special recipe for Bloody Mary's. known as the Kick-Ass-Bloody-Mary. If you've never had a Blood Mary that gives you that warm, yummy feeling,(or just kicks your ass!) then you must make a trip to Connorsville for this one. You won't be sorry. Jayme personally guarantes the bloody mary's. If you honestly don't like it, you will receive your money back.





We hope that you will always feel welcome and at home when visiting!!




Please sign our guest book before leaving the site.

Click here to EMAIL us

715-643-2432




This web site is dedicated to the memory of Jim & Deanna Kistner


Jayme & Randy