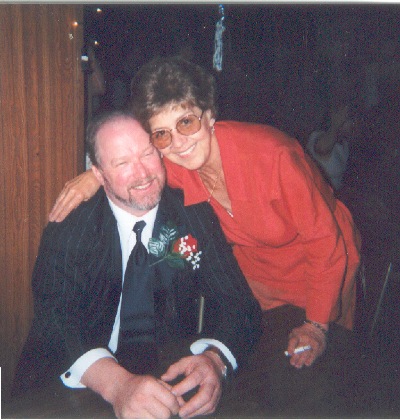 Randy and Dee 2003

This was her favorite photograph.

Her coffee cup had this picture on it.

The back side read : my son, my son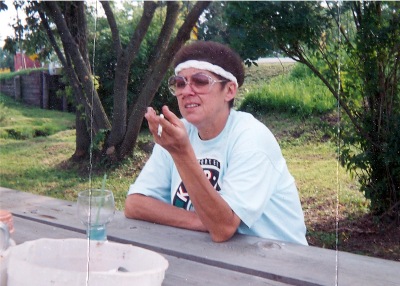 The following was written and read at the funeral
by Rick Magler (aka Stump)

Dee,
I Know we all feel the huge hole in our lives now that you have left us. However, you have given us many warm and wonderful memories to fill that hole.
I will miss your wonderful cooking, warm hugs, and long talks about life.
I'm so thankful that you "adopted" me as one of your "Boys", even though I have a penchant for purple.
You loved us all, but you knew how to keep us in line. I'm sure even bigger men than me feared your wrath and nasty slap. Even "pollack" who still just isn't big enough!
I was so thankful to have has the time to spend the whole day with you on your last day of tending bar.
I will always treasure the last hug and last conversation as much as the first and every one in between.
Some people may wonder why I consider a broken down old trailer house "Stumps Packer Inn", my little slice of heaven, but now I can truly say, "I got it from an angel.

I will always love and miss you,
Stump.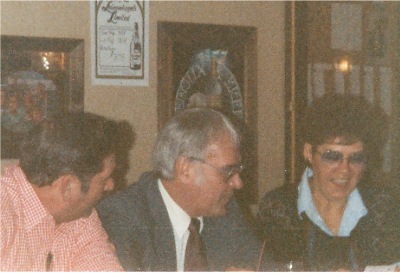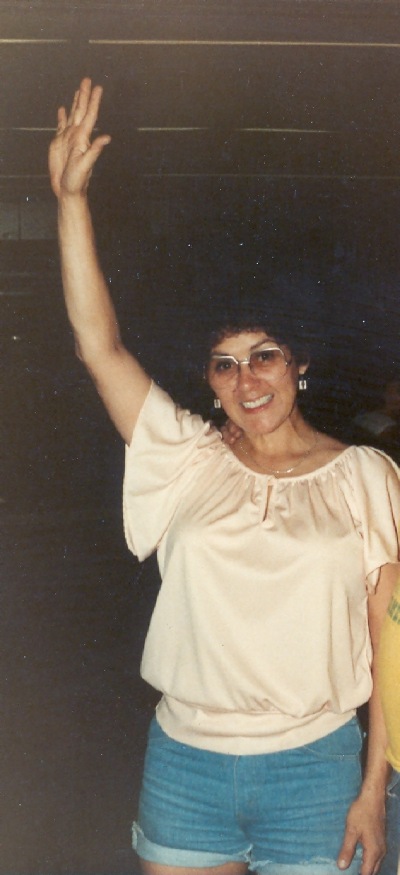 Poem Written in Rememberance to Deanna
by neice- Kelly Sue Wagner

Deanna was a rainblow
her colors showing bright
she truly was refreshing
when things weren't going right

Her Blue was for her loyalty
to family and to friends
defendiing them all the way
until the bitter end

Her yellow was her shining smile
it made our day feel better
It was if the sun came out
no matter what the weather

Her red was for her courage
in every battle she was strong
standing firm and solid
knowing what was right from wrong

Her green was for the life she loved
the color of her energy saw
she blew away each person she met
each hour each day in all

Her purple was her passions
and God was truly one
so much so he called her home
her stay on earth was done

So, next time you see a rainbow
with its colors shining bright
Just know that it's our Deanna
telling us she's alright!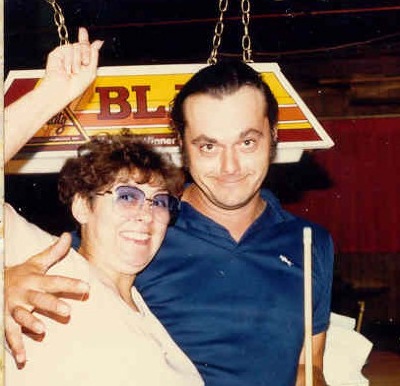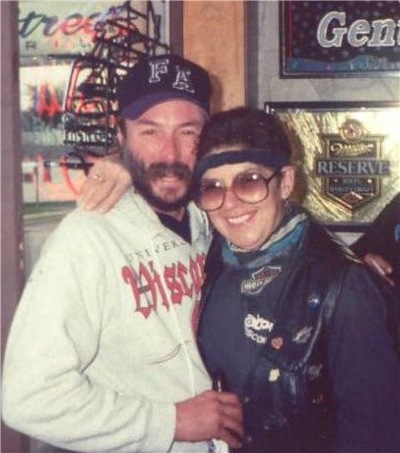 LOVE AND KISSES

you may be gone from this earth

But you are never far from our hearts!!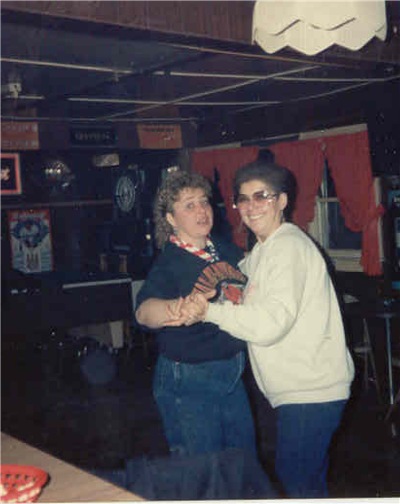 Her friendship was an inspiration, her love of people and her laughter was her draw. Her sense of humor was contagious. She was rather give then to receive. TO know her was to love her. She gave so much and demanded so little. She did more then exist, she LIVED! She did more then listen, she understood. She never took no for an answer, she pushed when others paused. She knew the importance of life and what really mattered. A kinder, gentler more generous and loving woman you may never meet again. My mothers strength and courage was amazing. Her fight for life was admirable. She was a woman of strength and beauty. I watched for years, learned from her, been cared for by her, been loved by her in a way that no one else could ever love me. She has been my guide, my protector, my inspiration, most important- My friend. She will always be these things to me, and always in my heart.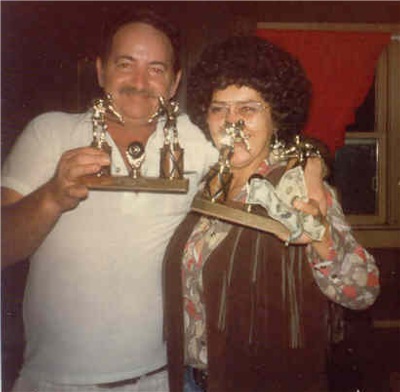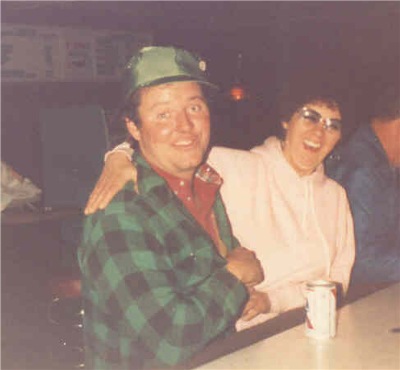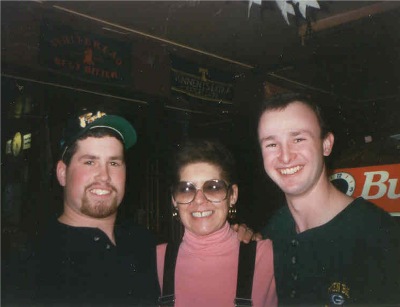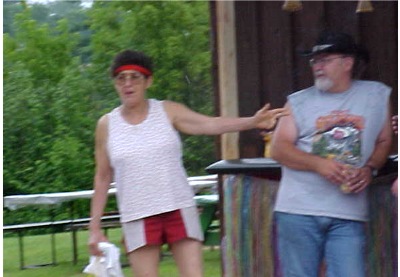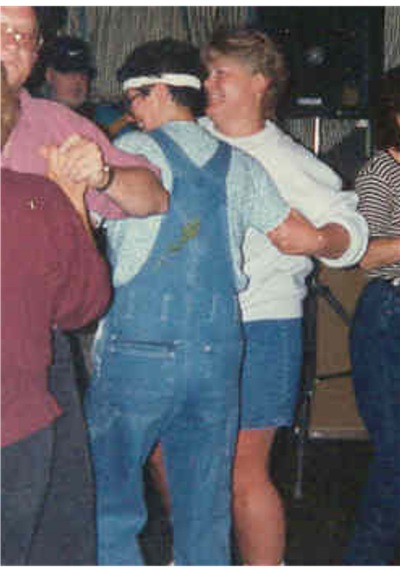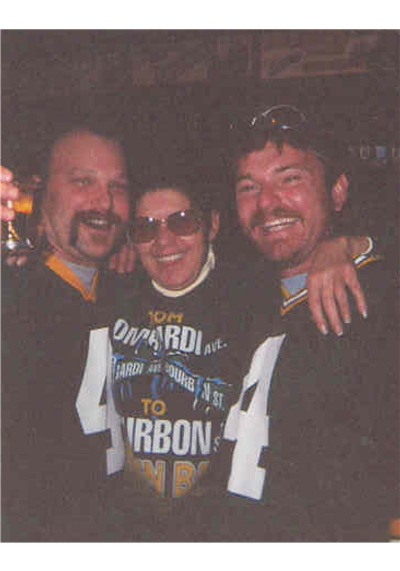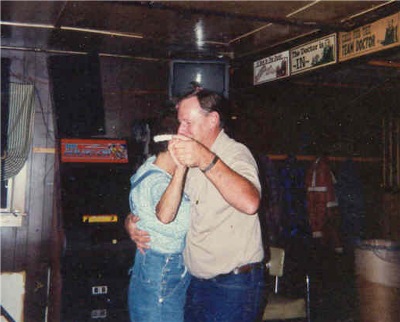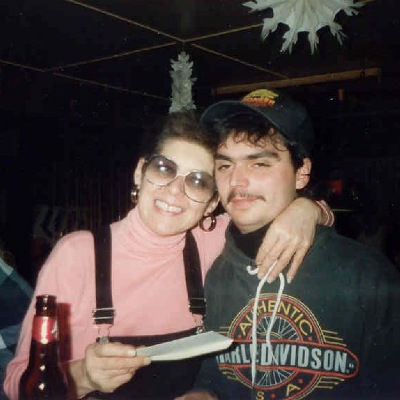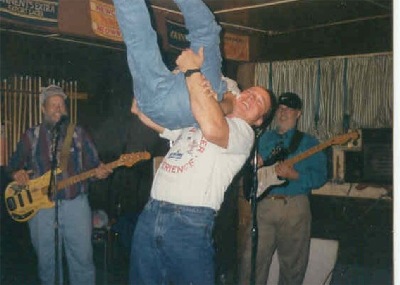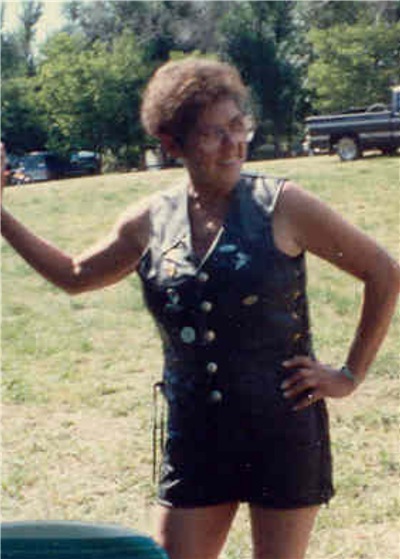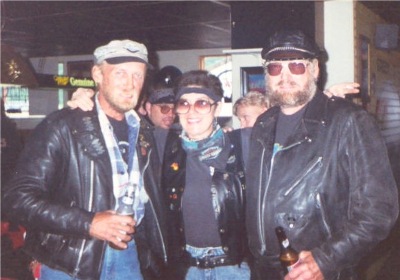 New paragraph


These are shared memories from the "old Web site"

Name:DeAnne D Date:Thu 11 Jan 2007 11:09:38 AM ESTSubject:my special day with her Well the first time i had ever met her my dad "jimmy" was plowing her drive way and i road along. i got cold and dee came out and said "u look cold come in with me and ill make you some hot c and she made me it and sat down with me and asked me my name and i told her "DeAnne" shes like did u know my name is Deanna and i was like really then i member she always gave my mom and dad shit about changing my name to deanna i would of liked that since everyone calls me that.. n e ways then every time my dad said im goin to go to the bar... i would always ask to go with and usally my dad would let me go and when i went down there dee would always make my dad give me quarters and if he didnt she would slap him on his back and then he would give me a bunch of quarters. later down the road after i knew her for along time she always promised we were goin to have a special day. on this special day we would hang out the whole day!!! so on this special day my dad brought me down to the bar at about 9:30 then we went down to connies to see what she needed from walmart.. then we headed to menomonie when we got there she asked me if i want to eat i said sure being 10 i was always hungry so we went to Perkins when we got there it was pretty packed and u all know dee she dont like to wait .. so we left and went to this cafe down by the sears strip mall im not sure the name but then we ate and she said she had a suprize for me and i was like ok whats that and she brought me to windmill sports and we road the bumper cars and went in the batting cages and hung out ... then we head to walmart where we got connie's things i remember walkin with her in the store and she was walkin really fast soo im sure people thought it was funny seeing this elderly women being chased by this little girl i bet i was at a fast jog trying to keep up with her to all who knew dee she was a very fast walker so after walmart i was pretty tired so that was the end of the day so on the way home i took a nap and met my dad back at the bar and was excited to tell him about my day.. i will miss her alot she ment alot to me and there is a part of my heart that will always be warm with her memories ... i also have to mention this .. well u know the cycle of life on the 31 the day of dees death of december my friend went into labor and at 12:00 now being the first my friend had a baby girl.. im so glade that i know the baby that lives for dee! now i will always remeber that shes with me in a way ... so in a way that special to me .. thats all i have to say for right now ...
6


Name:Susan S) Date:Sat 06 Jan 2007 01:29:16 PM ESTSubject:Super lady! The first time I met Dee, she was waiting for Bill to introduce me. Finally she extended her hand and said, "Hi, I'm Dee what is your name?" I told her mine and she turned to Bill and said she wasn't speaking to him for 3 months because he didn't make an introduction. She kept her word and after 3 months starting speaking with him again. She was a woman of her word. I often noticed if someone new came in the bar she always made a point to find out their name and a little bit about them. When they came back in she remembered their name. That always impressed me.When Bill and I were making our wedding plans for Las Vegas she informed us that she was going with to make sure he didn't back out. It was great having her there.We will miss her very much!Sue& Bill Swenson
5


Name:Shirley R Date:Thu 04 Jan 2007 08:56:41 PM ESTSubject:I will miss you. Dee was my rival for my cousin Jim. Jim always took me places & did crazy things with me & my friends. I remember the day Jim brought Dee to Altoona to my Mother's place. I was very upset & when I left I really slamed the door. I heard Dee say she will never like me. When Dee & Jim were at Port Wing I got to know Dee better. They run a resort & low & behold Dee didn't know how to fold sheets after they came out of the dryer. Well I showed her how & she never forgot it. One time Larry & I stopped at the bar on our way to Larry's brothers place at White Ash. Dee said she wanted to go & catch some fish. Well we made several stops before we got there but Dee went fishing, caught a lot, cleaned them & took them back to Jim. We stopped at the bar on our way home & he asked if Dee really caught the fish & we told him she sure did. One time we stopped at the bar & Larry ordered some pretzels & Dee asked do you want the whole ones or pieces. Larry said it didn't matter & Dee promptly hit the bag & said you get pieces & I have wanted to do that for a long time. We love her & will miss her. Larry & Shirley
4


Name:Colleen ) Date:Thu 04 Jan 2007 12:24:59 PM ESTSubject:My Friend Dee Have very many great memories of Dee. She was my rock when I needed someone to talk to. And we had some good times and many great laughs together.
3


Name:Randy ) Date:Wed 03 Jan 2007 12:58:34 PM ESTSubject:Dee I first met Dee, while staying in Conorsville. She would always tell me that she is going to keep an eye on me, and if I did something wrong she would tell. Everytime she caught me giving Jayme a hug. She would give me that look, and say I saw that. She made me feel like I was part of the family. We will all miss her, but she will always be with us.
2


Name:Kathy Date:Mon 01 Jan 2007 07:40:07 PM ESTSubject:Dee Kistner I remember how Dee always commented how cute I looked being pregnant back in 1976 with our daughter April!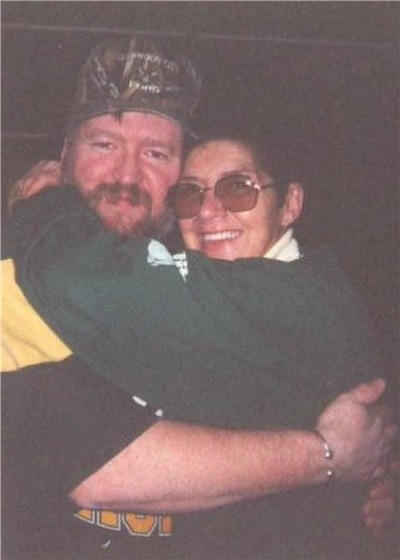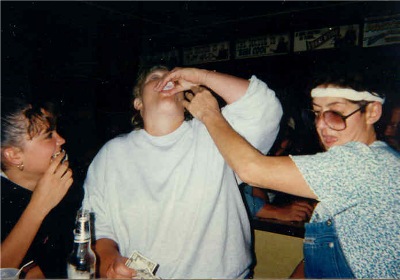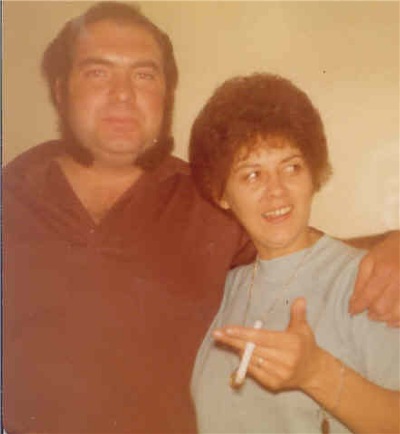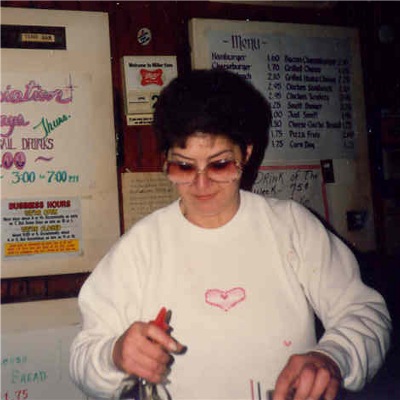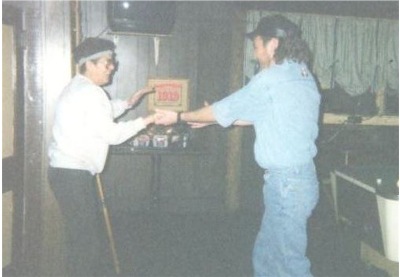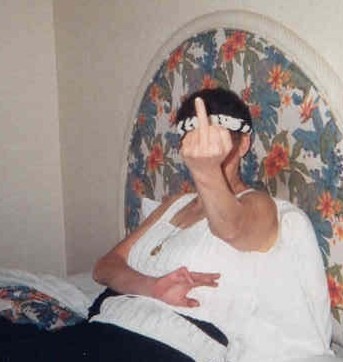 Dee
said
it
the
way
it
was!!