Did you know that the first Santa visit was held at the Bank of Boyceville back in 1980? After the Boyceville visit, it was then held at the Connorsville Creamery. Aroud 1990 the visit was then moved to Kistner's Korner.

Did you know that Kistner's Korner opened up for business on July 1, 1972. Has been in the family ever since!

Did you know that THREE OF A KIND (band) used to play every Wednesday night at Kistner's Korner during the mid 70's! Then the band regrouped to play at the 25th Anniversary in 1997 for the street dance.

Did you know that Cody was the second bar dog? Sam was the 1st dog.. Jim found Sam at a junk yard, and brought him home in the semi!

Did you know that in 1973 Dee organized an MD carnival at the ball park? She raised a ton of money just sitting in the dunk tank!

Did you know that the two tree trunks in the bar are not for decoration, but that they actuall are holding up the ceiling? The two trees came out of our woods. Jim and Randy cut them down and put them in the bar.

Did you know that Dee tried to get rid of the bar via ESSAY CONTEST in 1994??? Oh yea... lets "raffle" the bar off she says! So she hired a lawyer, and set up an essay contest. Tell us in 100 words or less why you want to own a bar in Wisconsin. She was looking for 1000 essays, only recieved a couple of hundred. So, the contest ended and there was no winner. Although a phone call came from FLorida, a woman wanted to trade businesses... trade the bar for a Fishing shop/ boat landing. Dee said no, she doesn't want another business. So, Dee stayed at Kistner's Korner, and she then passed the bar on down to Jayme. No, Jayme is not holding an essay contest.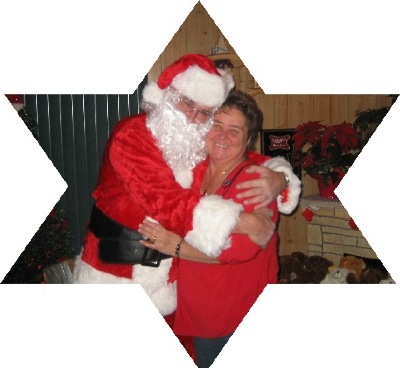 Santa and Jayme The tradition continues. (In memory of Dee and Bud Baker) I will find a picture of them two and post it soon.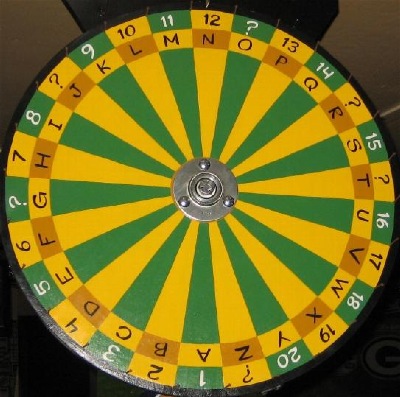 Our wheel.. built by Denny, painted by Cindy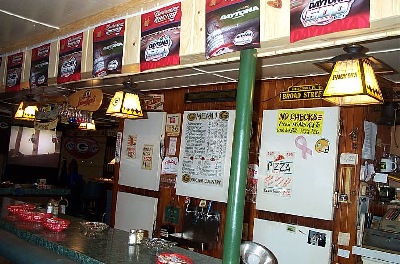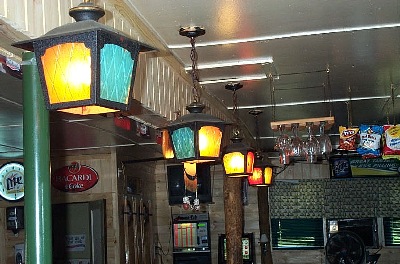 Old lighting... installed in 1972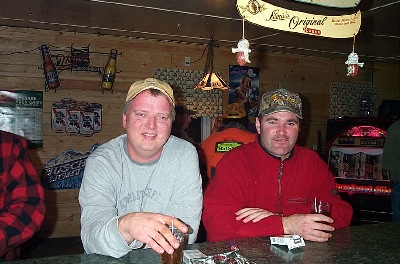 our great deer hunters. Been coming to Connorsville for over 27 years!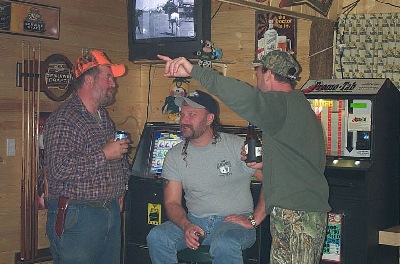 Our great customers!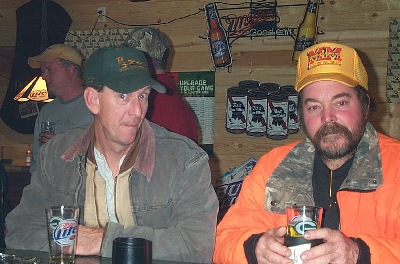 More deer hunters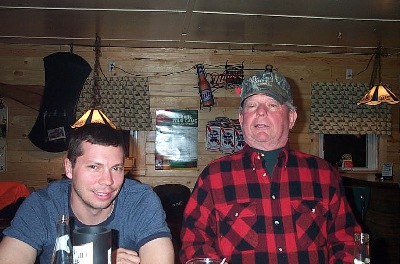 More deer hunters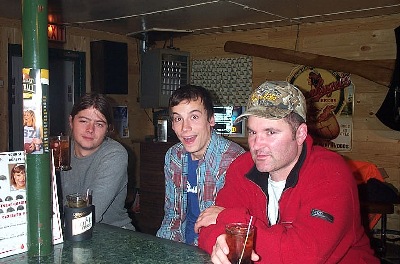 yep, these are deer hunters too!

715-643-2432